SUNSHINE
+
TRANS­FORMATION
=
THE PERFECT HOLIDAY
Healing centre Netherlands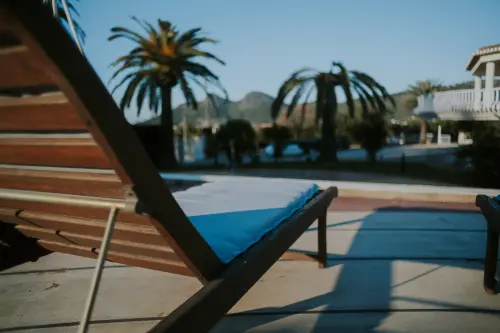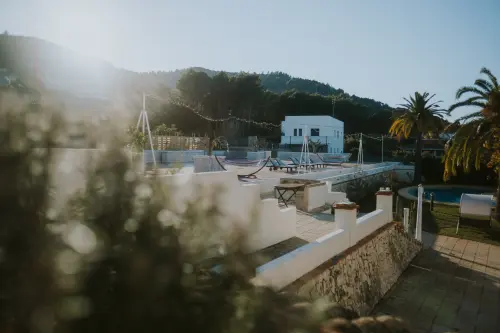 A magical, life-changing holiday to transformation & freedom
Wake up every morning to the chirping of the birds. As soon as you step outside, you are kissed by a mild Mediterranean breeze. You welcome this sunny day by taking a deep breath of the fresh sea air. Clear your head with some meditation or yoga in the open relaxation garden with the rugged mountains behind you. Afterwards, take a dip in the pool sheltered by large palm trees.
Or take a peaceful stroll through the sprawling fruit garden and pick some juicy organic oranges for your breakfast. Here, you will be surrounded by warm, open-minded people from all over the world and experience Ayahuasca and San Pedro ceremonies under the star-studded sky. Easily accessible from Alicante and Valencia airports within an hour's drive, OMMIJ invites you on a magical, life-changing journey to transformation and freedom you will always remember.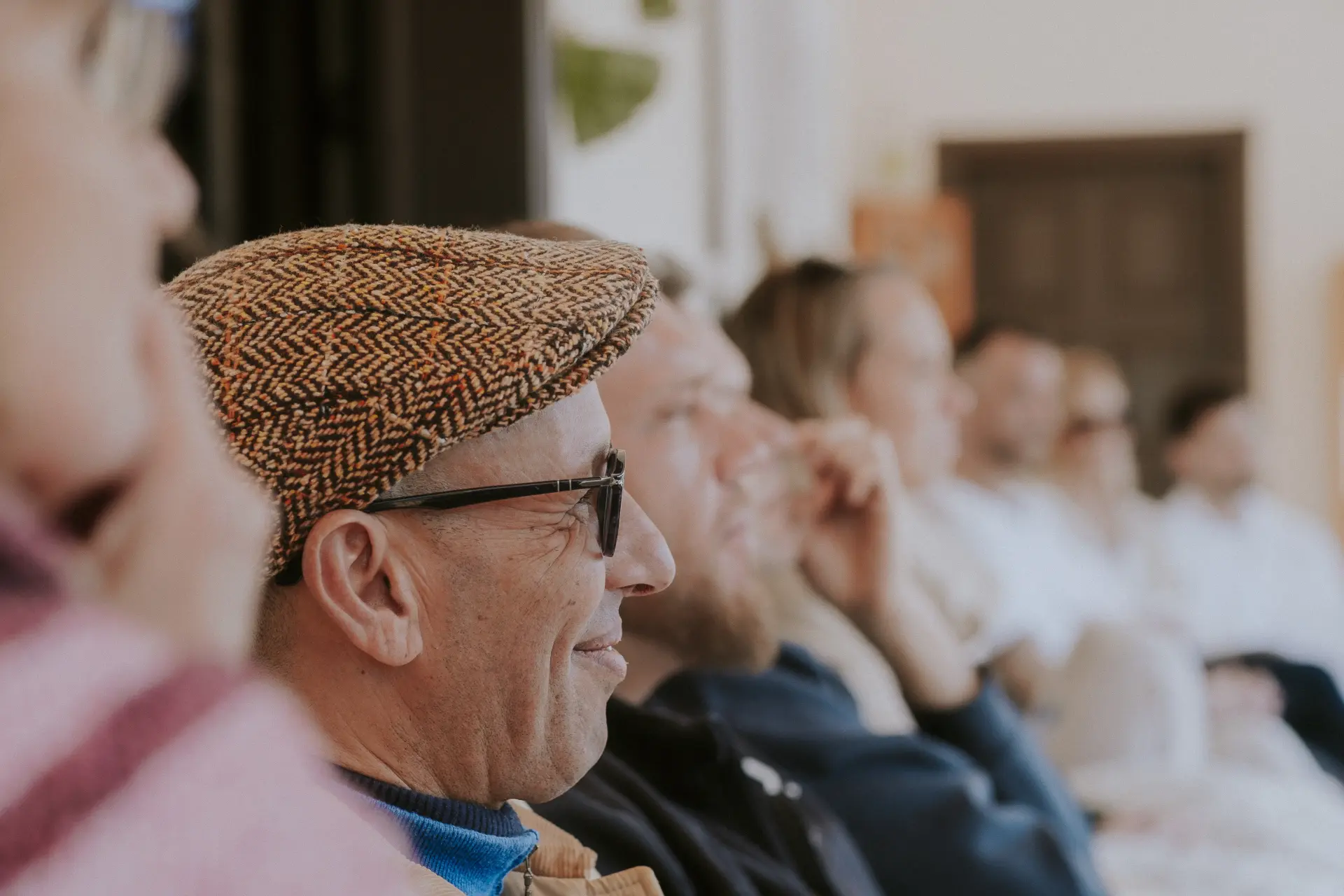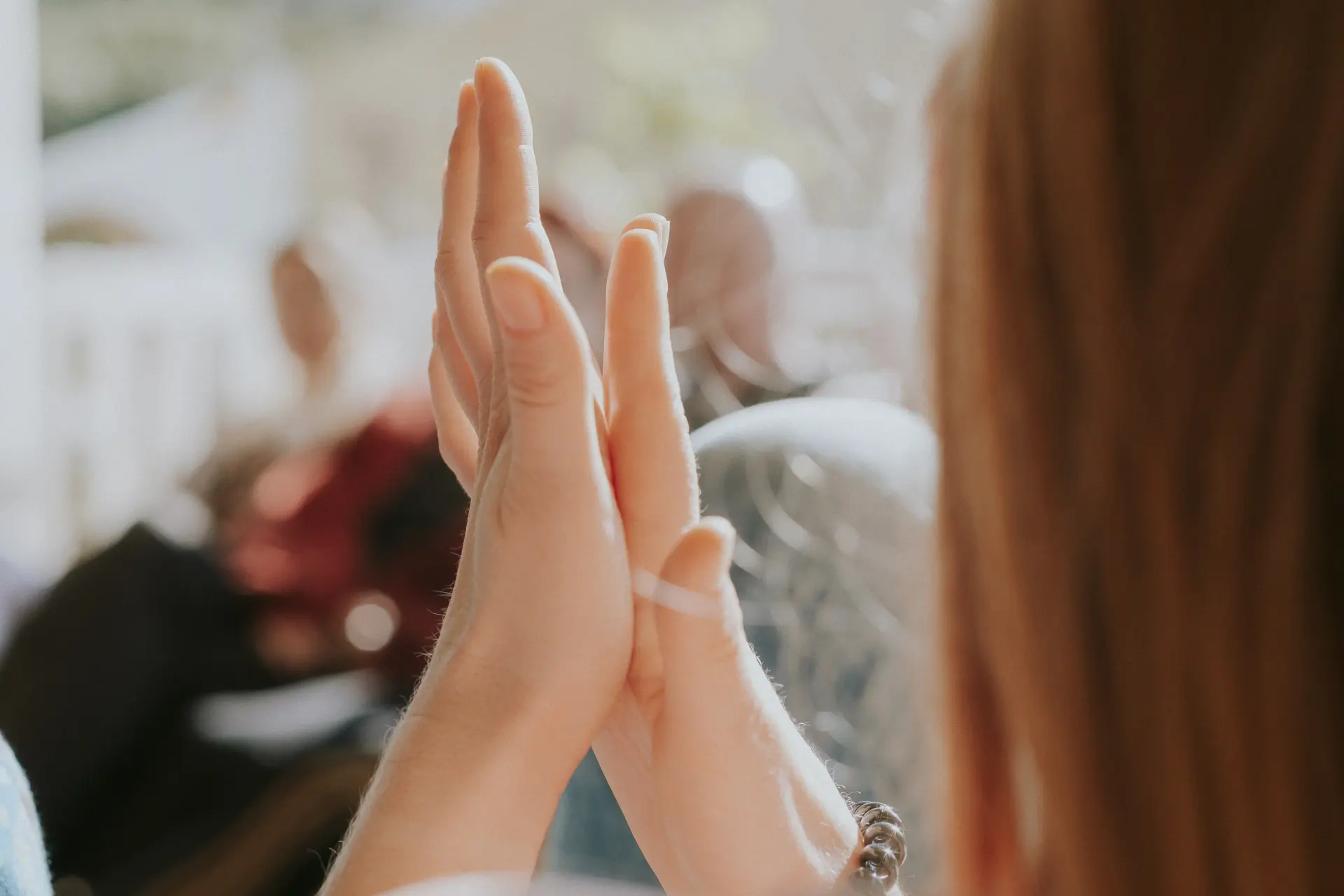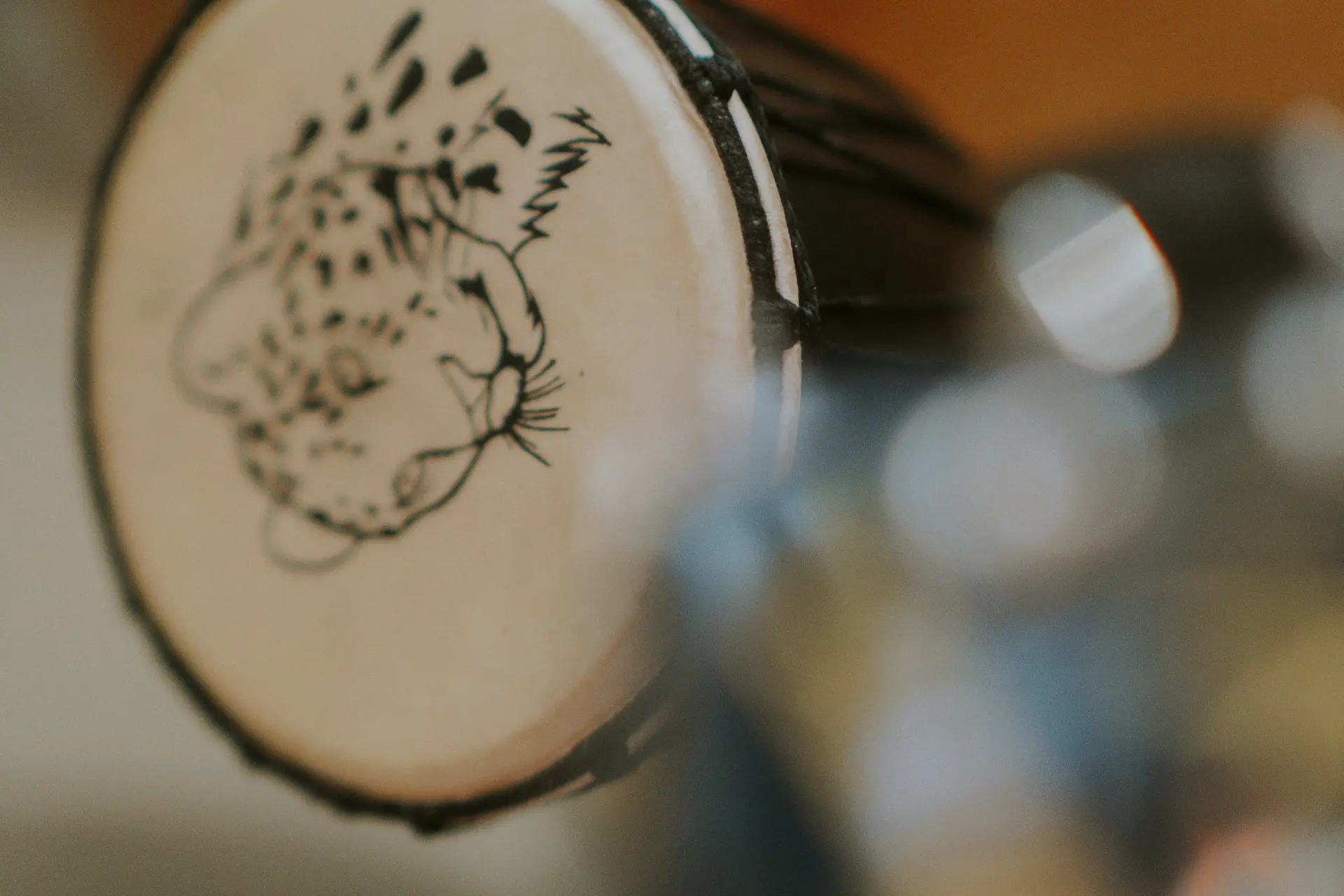 More than a retreat. This is a modern rite of passage
The OMMIJ retreat in Spain will introduce you to deep healing and awakening yourself. During these unforgettable days, you will forget time, leave the confines of your current world and step through a portal into a wondrous land where courageous people overcome their self-limiting beliefs. Where they awaken their divine energy. Here you gain empowerment. You transform. You are reborn.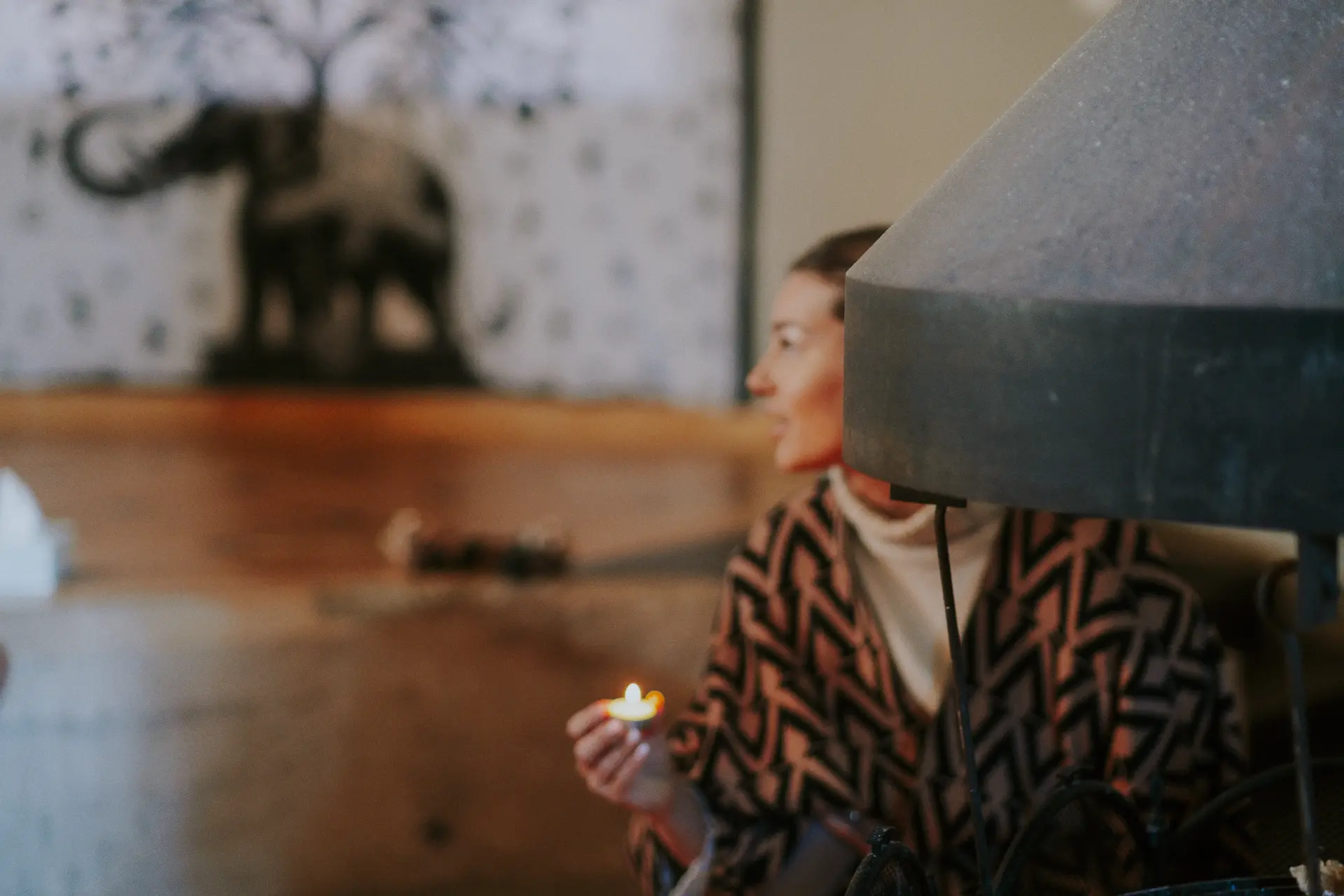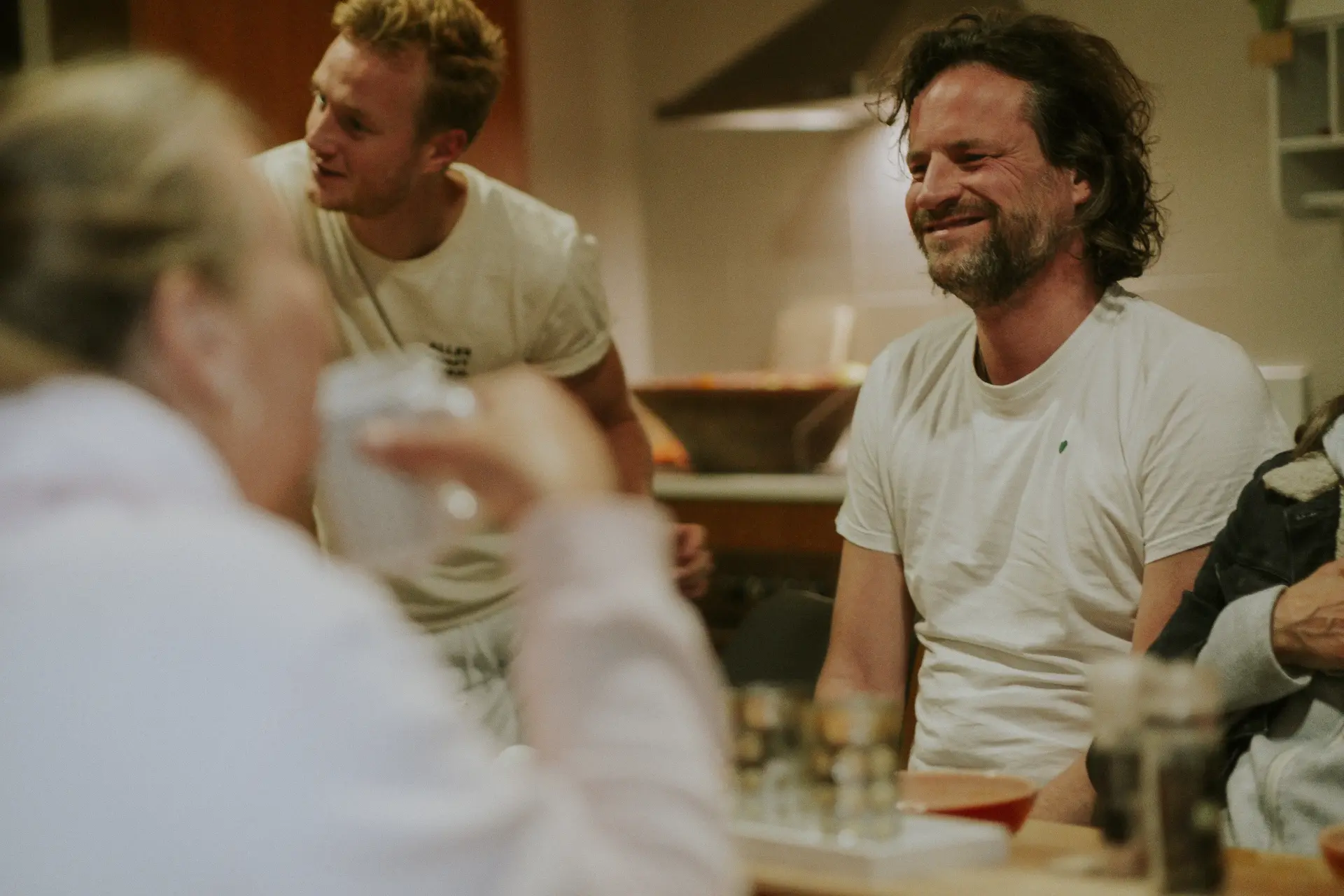 Experience the one
"WOW"
after another
If you choose to attend our retreat, you will experience a deep awe and the illumination of your being. You realise that the world is even more wondrous than you dreamed. You expand your consciousness and you explore and deepen your mind, heart and soul. You drop all fears and get in touch with such deep love that you have never experienced before. You will be free. You will be alive. You will wake up.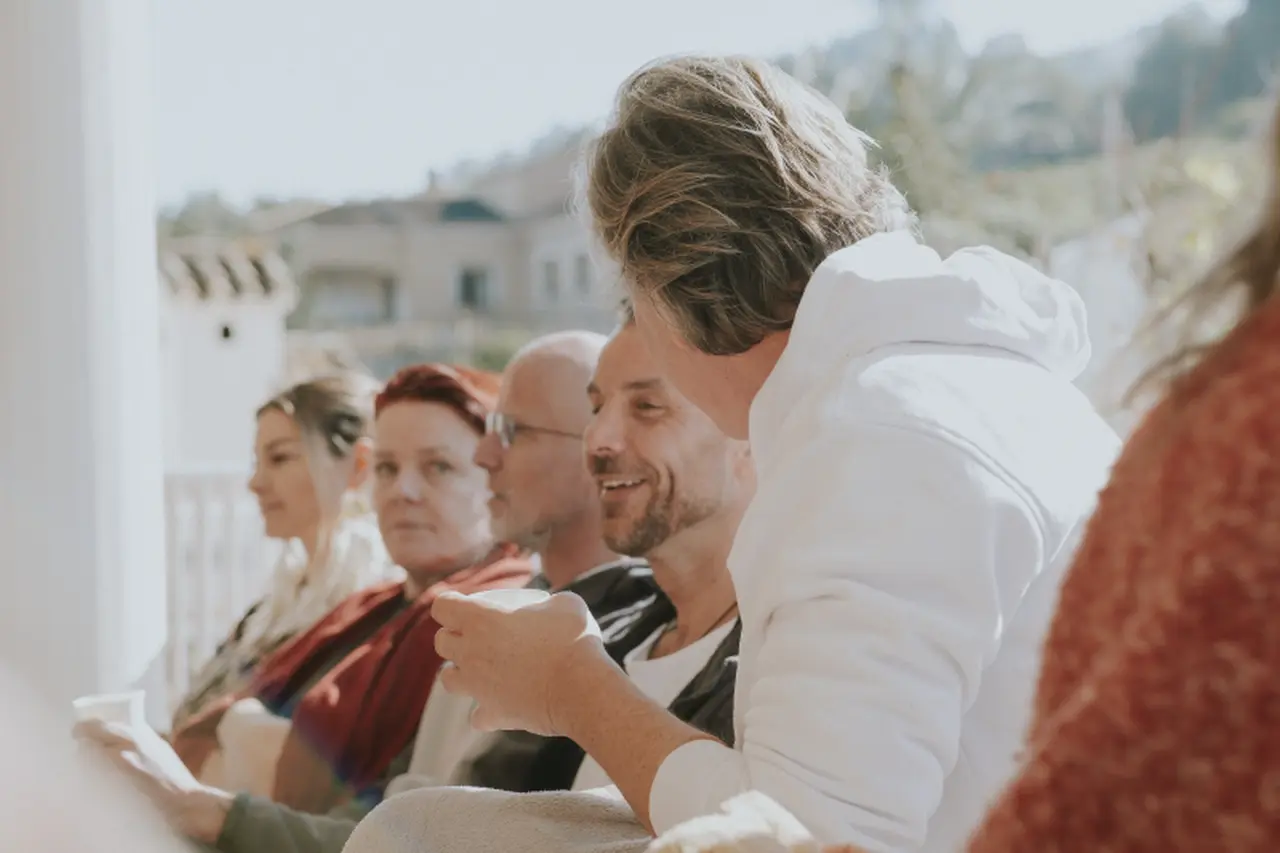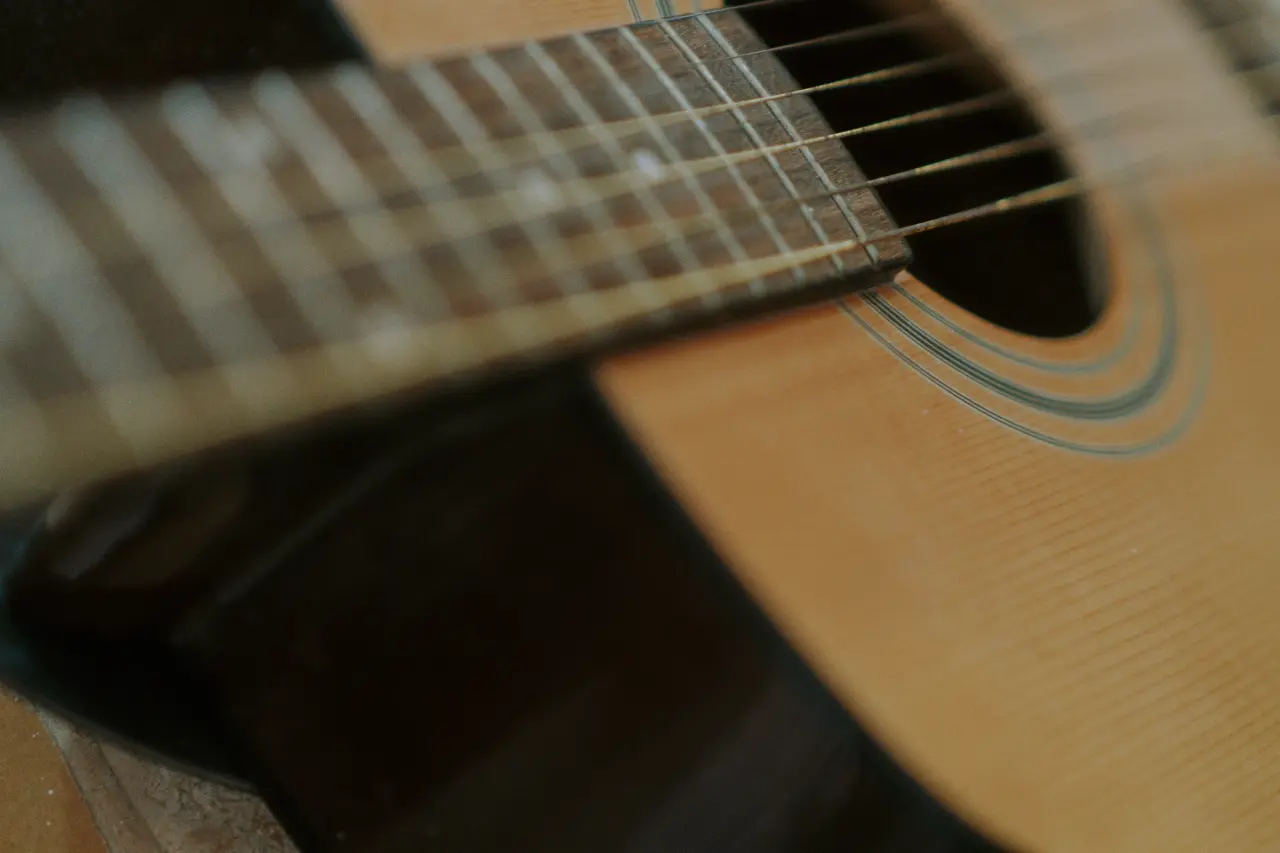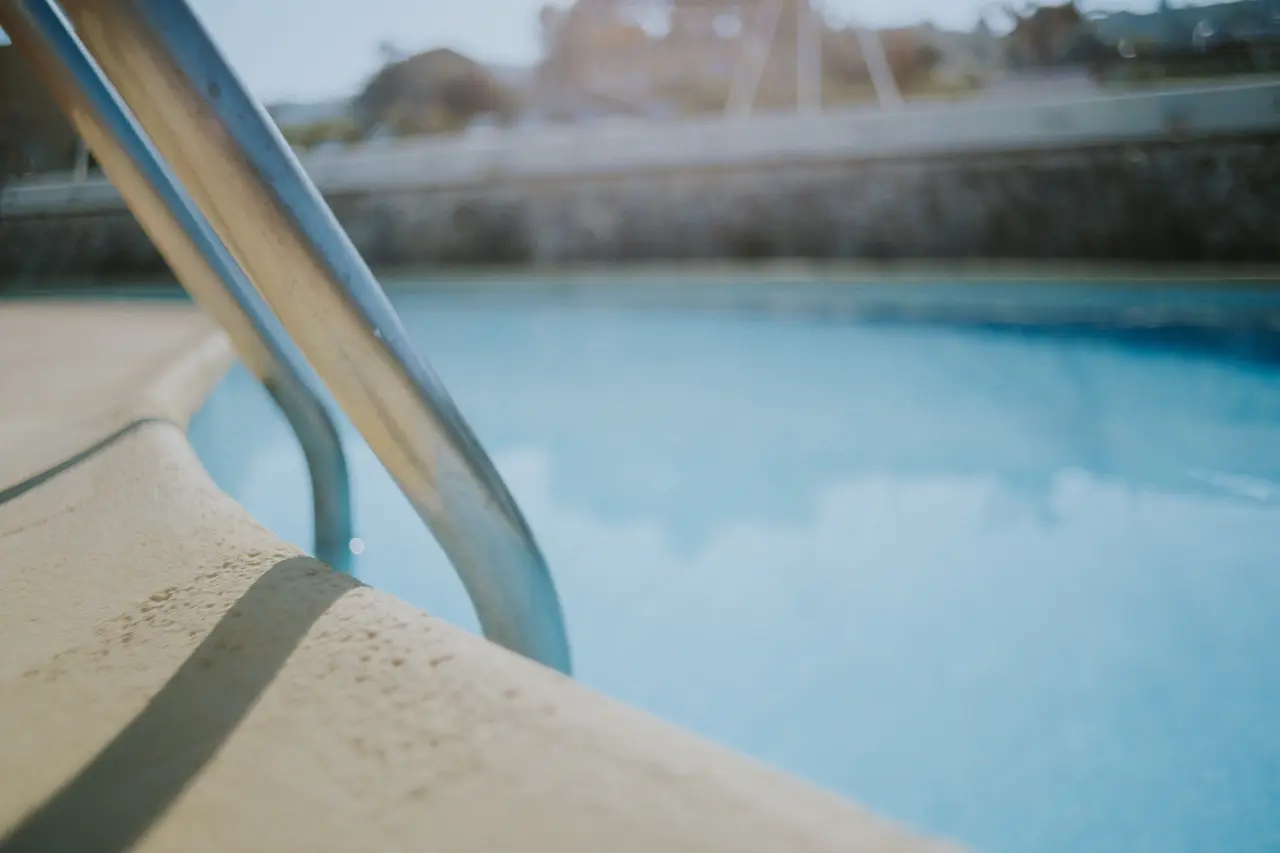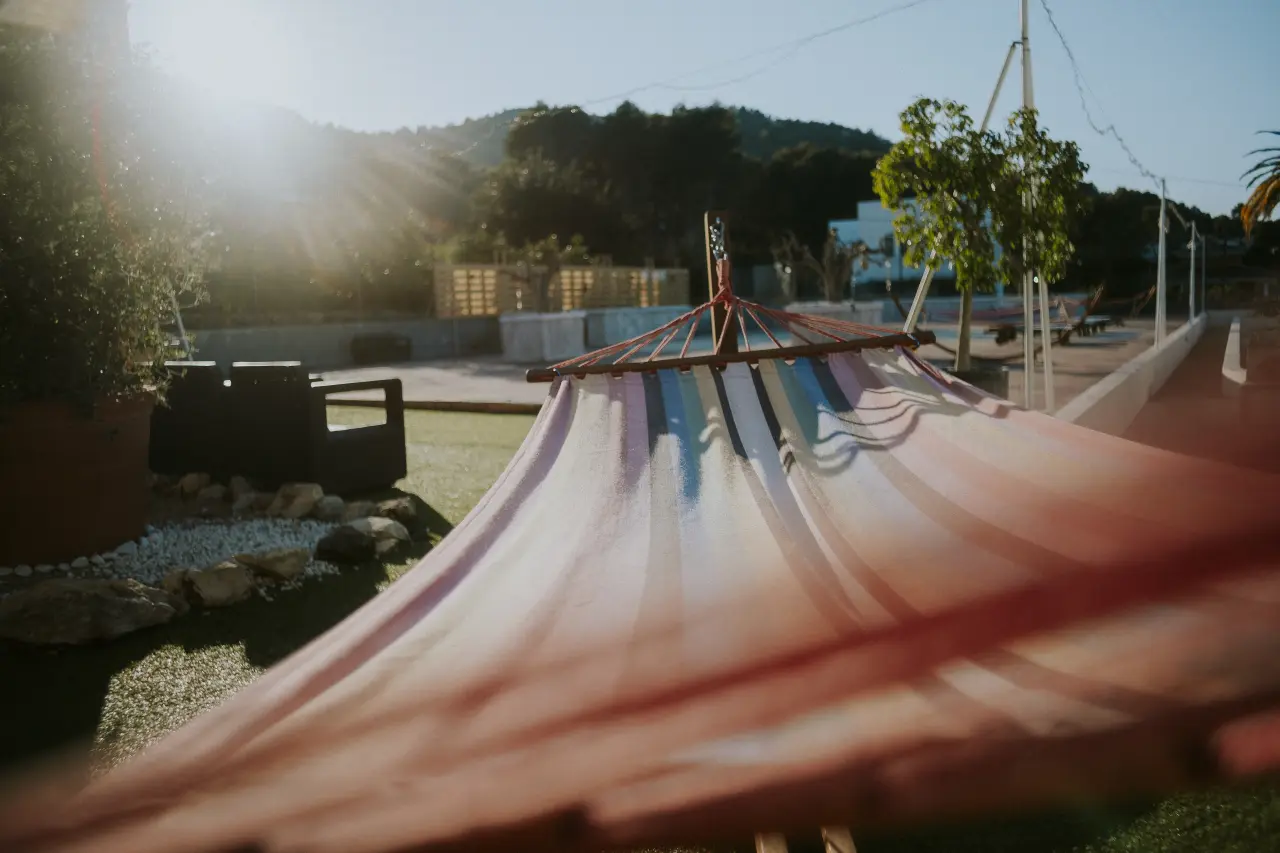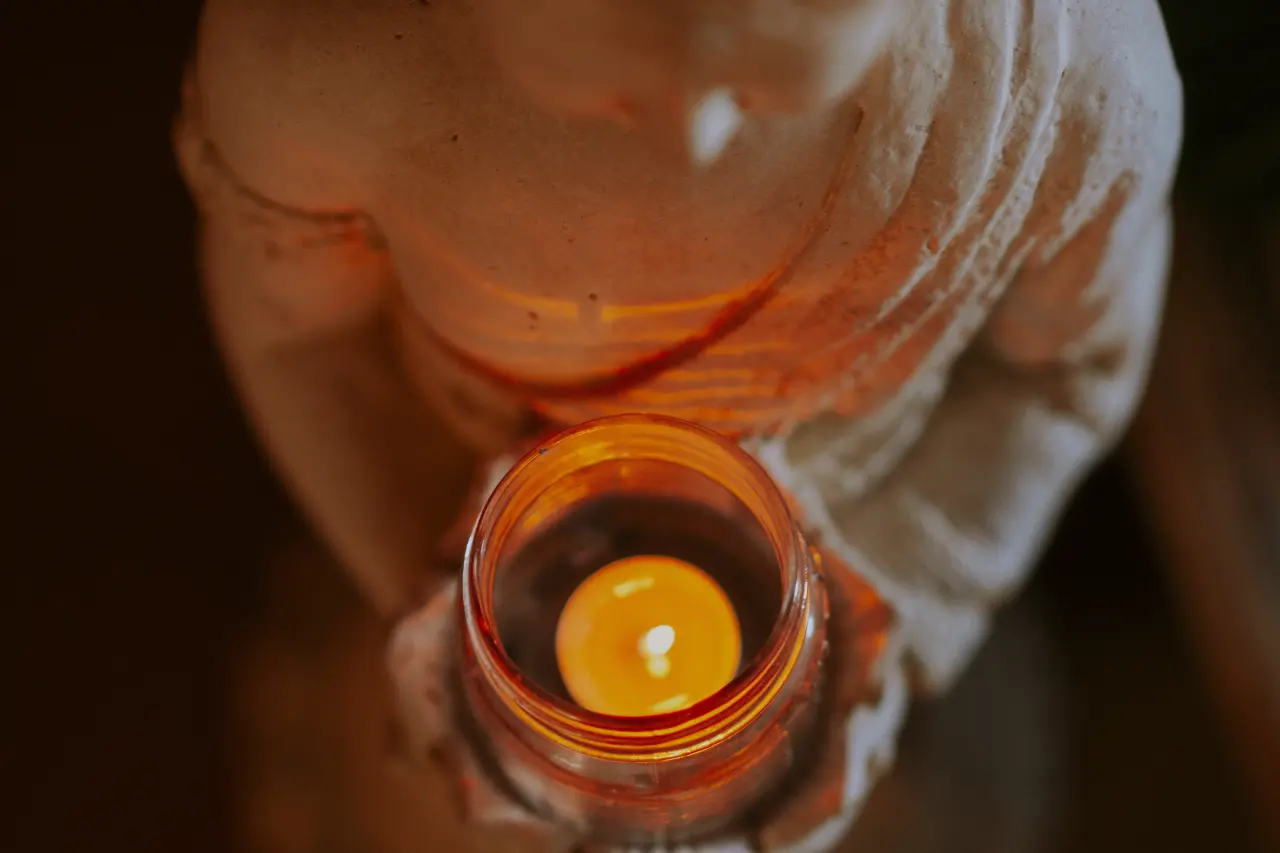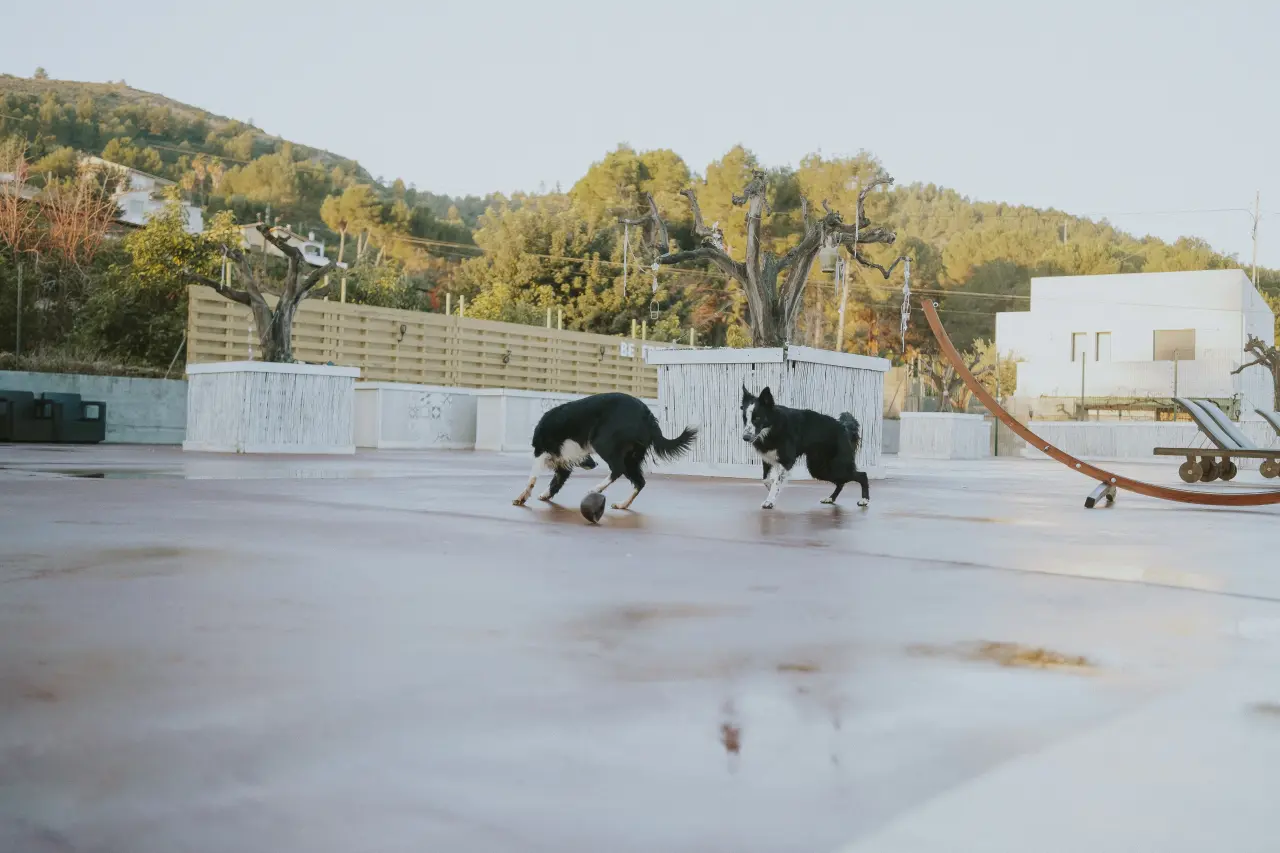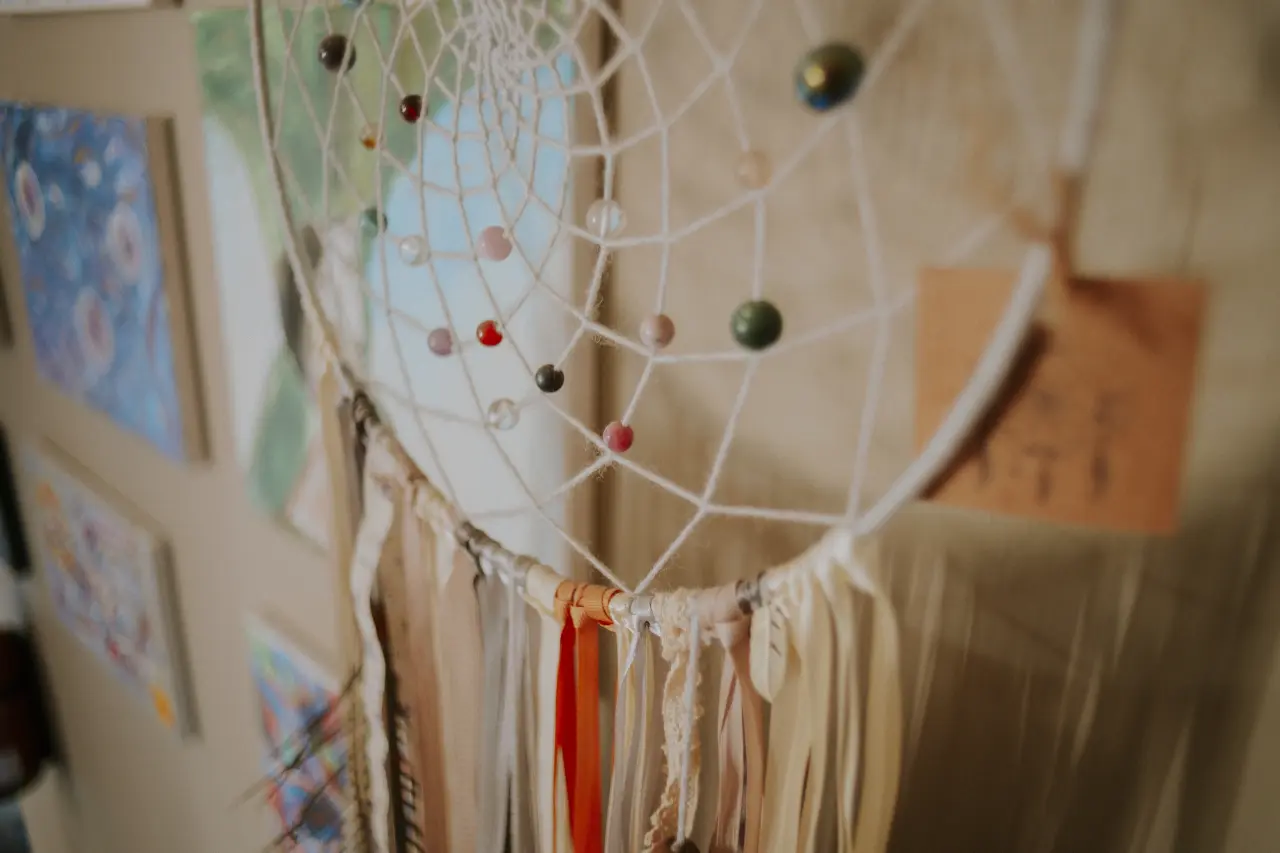 This retreat offers an environment of genuine community and unconditional acceptance. Everyone is encouraged to truly be themselves and experience the celebration that is life. We integrate Ayahuasca and San Pedro ceremonies, Kambo detox, yoga, meditation, ecstatic dance, visionary painting, immersion in nature, circles to share experiences, and more. In doing so, we facilitate holistic healing, spiritual transformation and universal connection.
We balance all this with freshly prepared, nutritious vegetarian meals and free time where you relax, share insights and integrate your experiences into your daily life.
Wake up.
Your life is calling!
It's time to come awake and live that authentic life. The one that gives you breath and takes your breath away. Since 2017 OMMIJ, World's #1 Ayahuasca ceremonies provider, is organizing multi-day Plant Medicine retreats in the sunny south of Spain. So why travel to the far Amazon and spent thousands of Euros when the perfect Ayahuasca Experience is here in Europe?
Join OMMIJ at Be Free Retreat Centers for a safe and life-transforming vacation. With the feedback of more than 40.000 participants from all over the world and 12 years of experience in providing therapeutic and healing Ayahuasca ceremonies, we have created this premier, all-inclusive plant medicine and life-empowerment retreat.
A perfect combination of plant medicine and ancient techniques such as yoga and meditation is used to empower our participants to find their authentic selves, awaken to their full potential and live a self-determined, conscious and purposeful life.
Are you ready for a next-level transformation and a deep connection with yourself, the group and the spirit of Plant Medicine? Then this all-inclusive journey about life, healing, growth and freedom is for you!
Words from our
retreat participants
Suzanna Marks
I believe the profound insights and healings I have experienced and observed here at OMMIJ could not have come about any other way. I was a sceptic. Now I am a believer. Plant medicine is powerful and sacred and gets the utmost respect at OMMIJ.
– Suzanna Marks, 42, Germany –
Daria Norris
I have been to many retreats around the world in my life. But as a solo female traveller, OMMIJ's retreat in Spain is the only choice in the world where you can feel safe and at ease.
– Daria Norris, 36, Ireland-
Andreas Becksmith
I cannot express how grateful I am to everyone who helped me change my life. From the location, the food, the facilities and the guides, my stay was beyond amazing! I went in alone and came out with a whole new loving family!
– Andreas Becksmith, 35 –
Rafael Born
What happened in these 5 days for me went beyond what I could have ever imagined and is hard to put into words, except that I reconnected with my soul and discovered my true life purpose, and that I have more meaning in life than ever before.
– Rafael Born, 31, UK –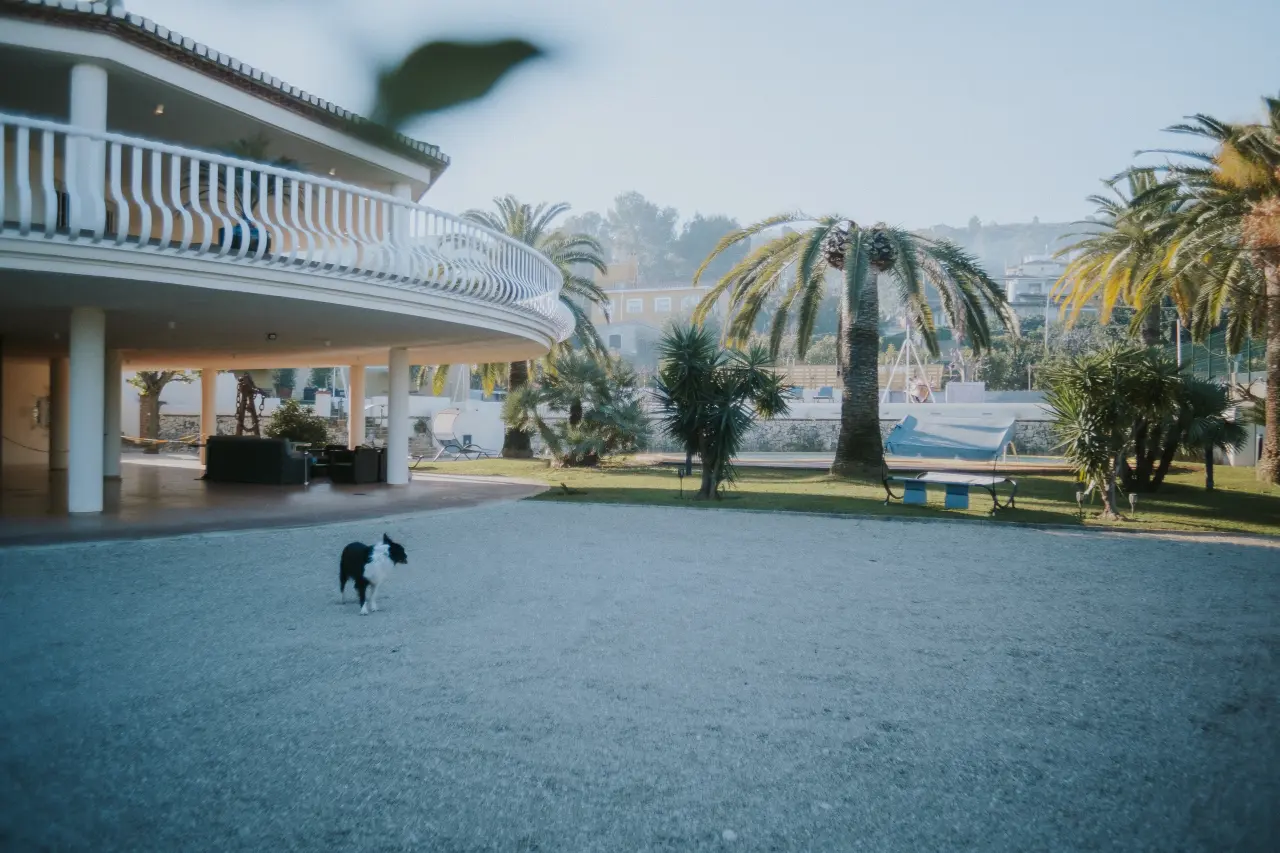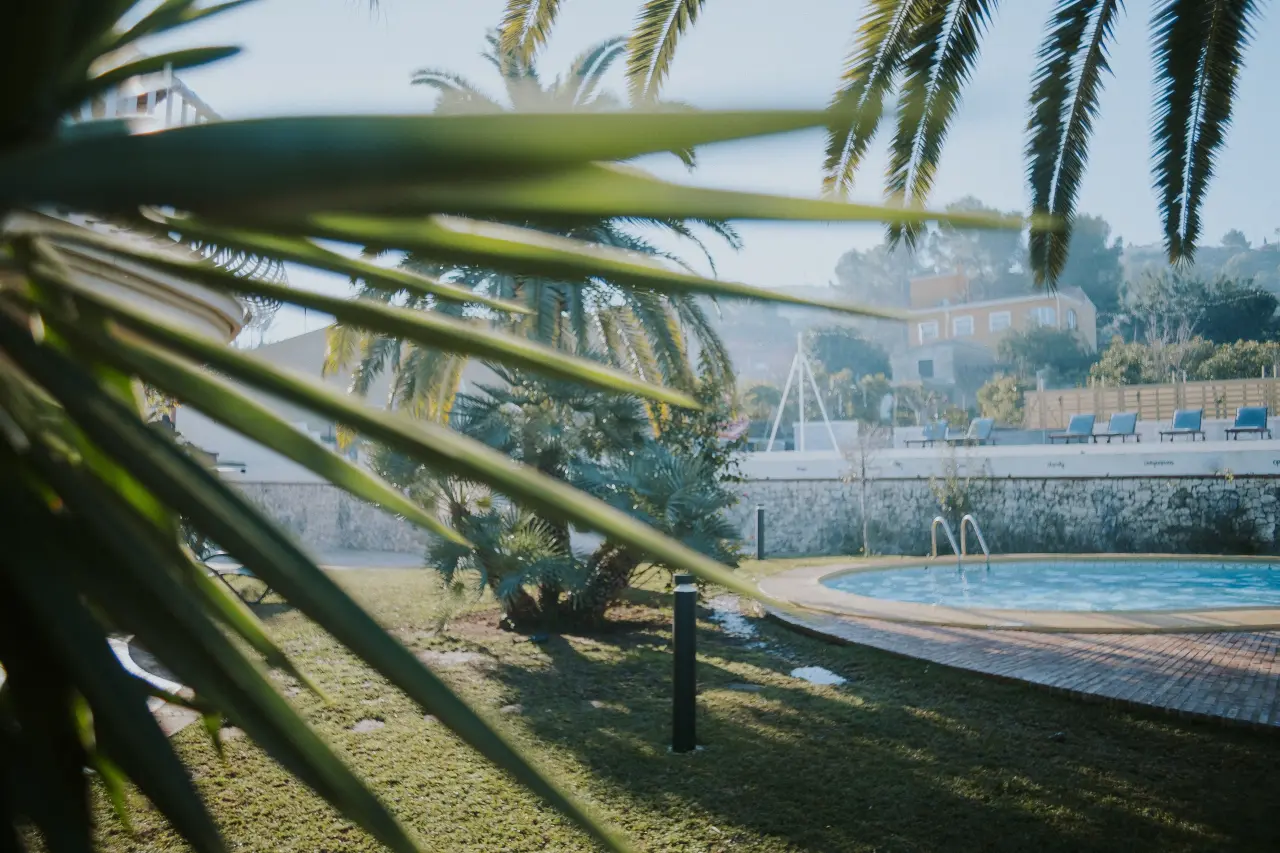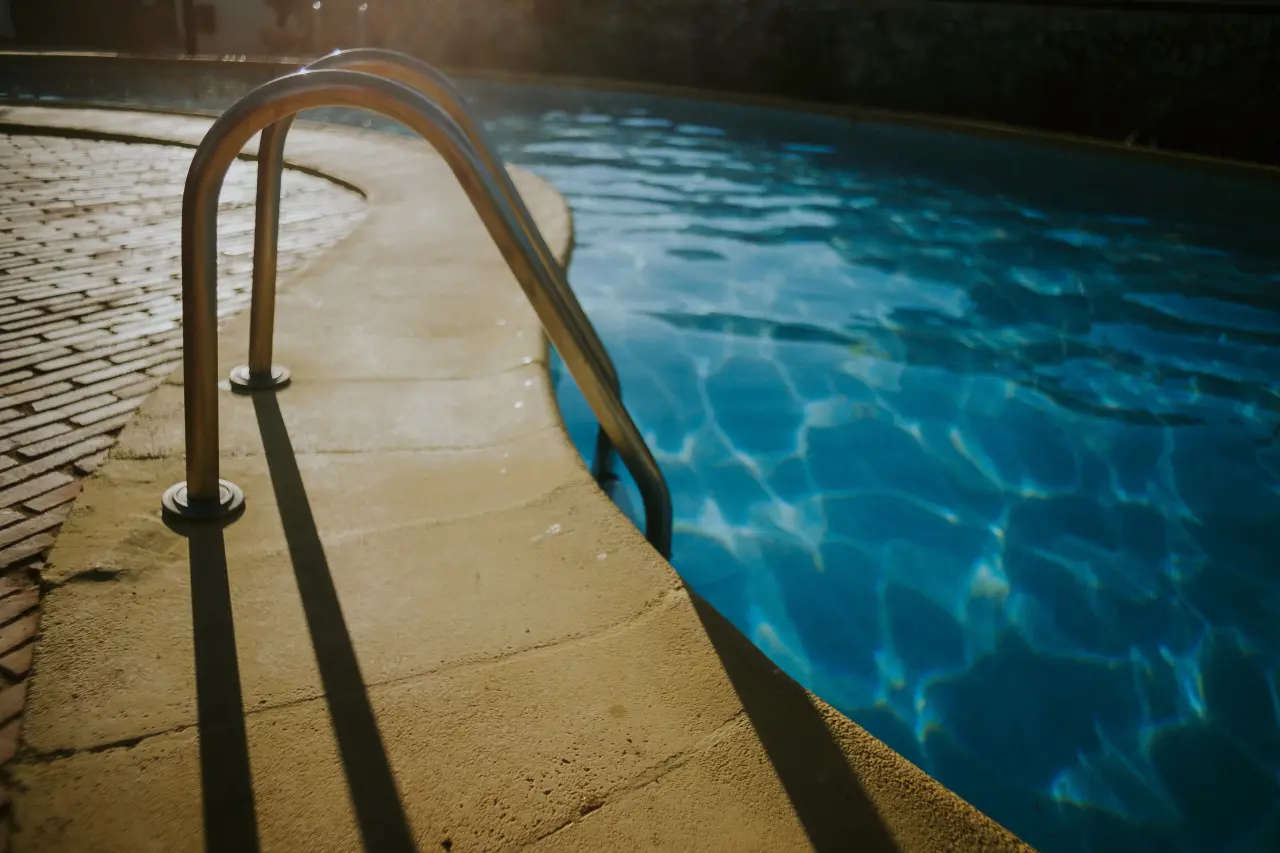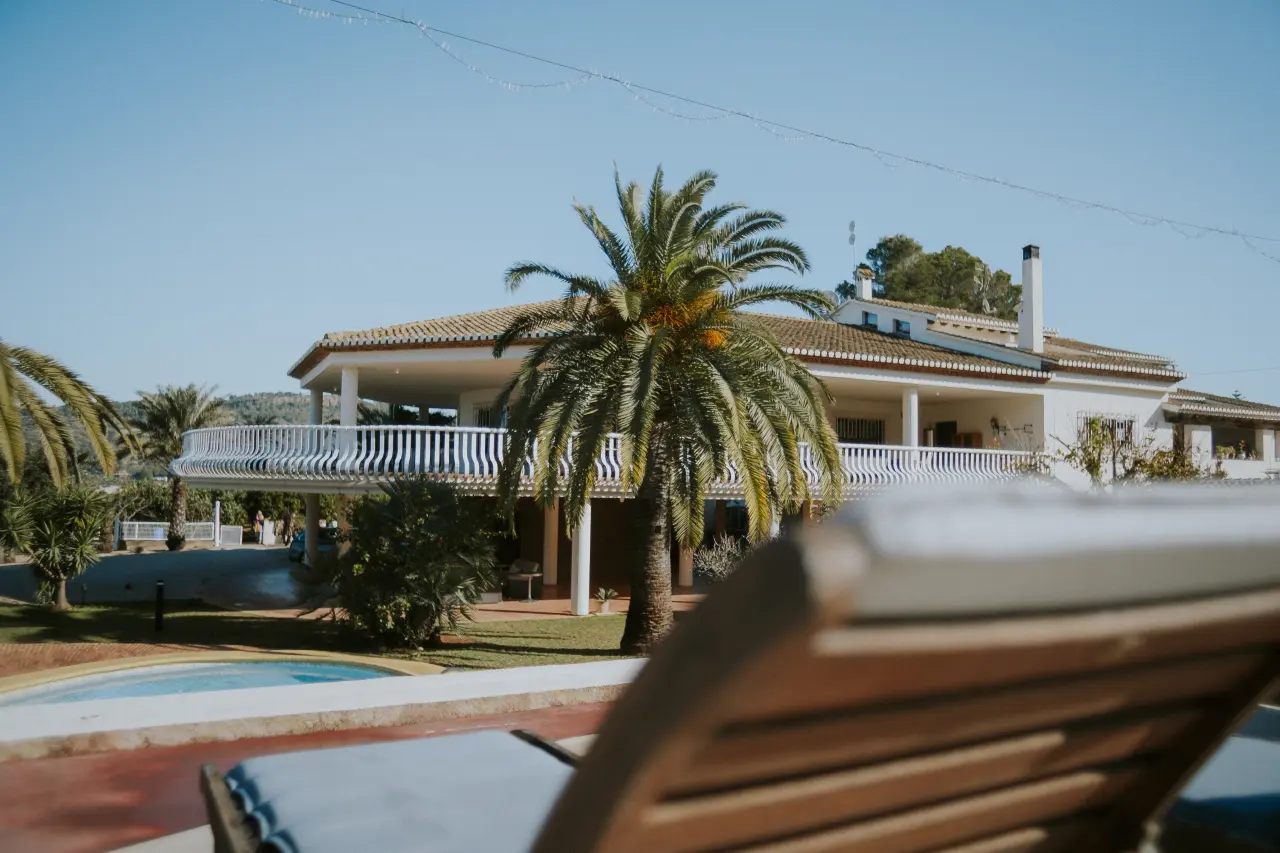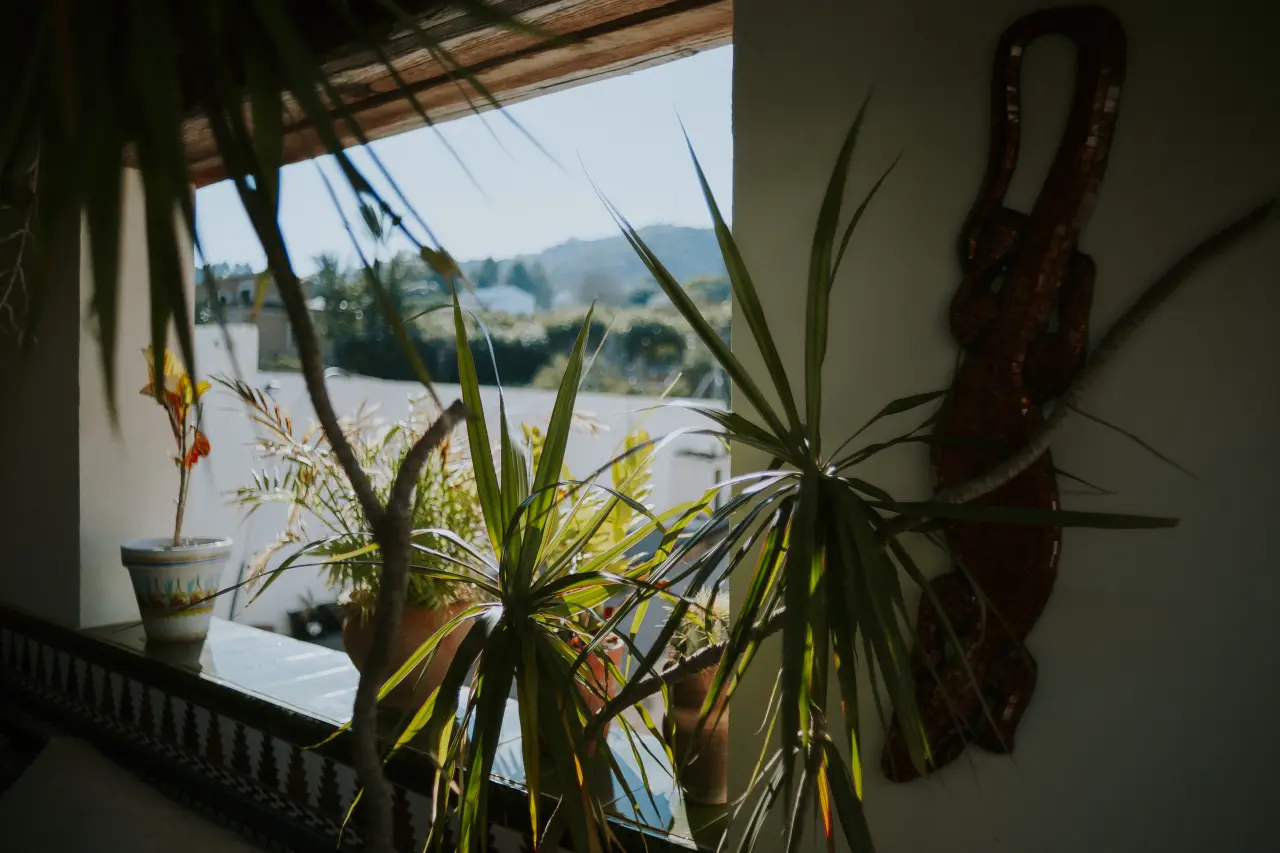 Located in one of the best climate zones in the world
The OMMIJ retreat takes place at the Be Free retreat centre, near the city of Denia in the province of Alicante. This retreat is in a beautiful location near the Costa Blanca. You will find impressive cliffs and kilometres of beautiful, blue flag beaches. This area has an excellent, mild climate with around 300 sunny days a year and temperatures of up to 18 degrees in winter. Because of these perfect conditions, the World Health Organisation declared the Costa Blanca one of the best climate zones in the world.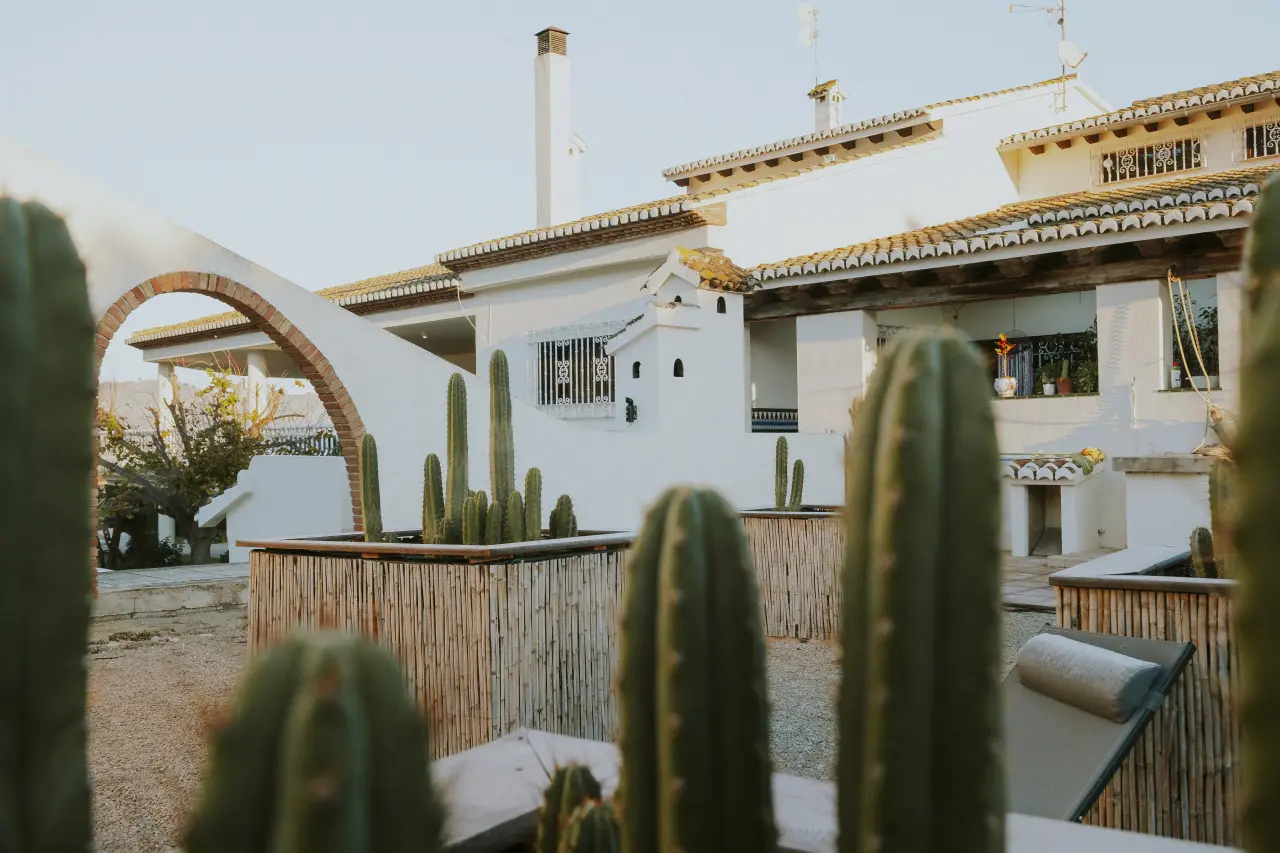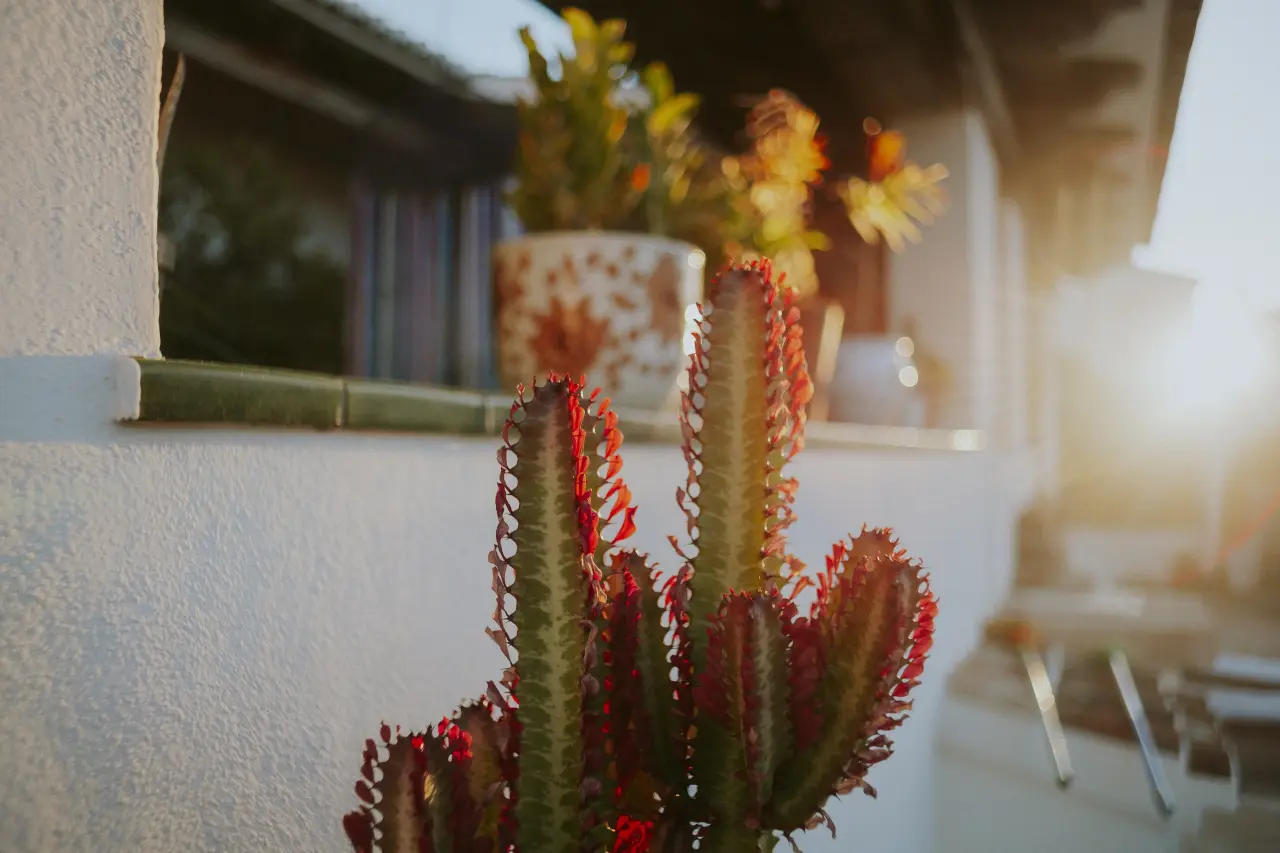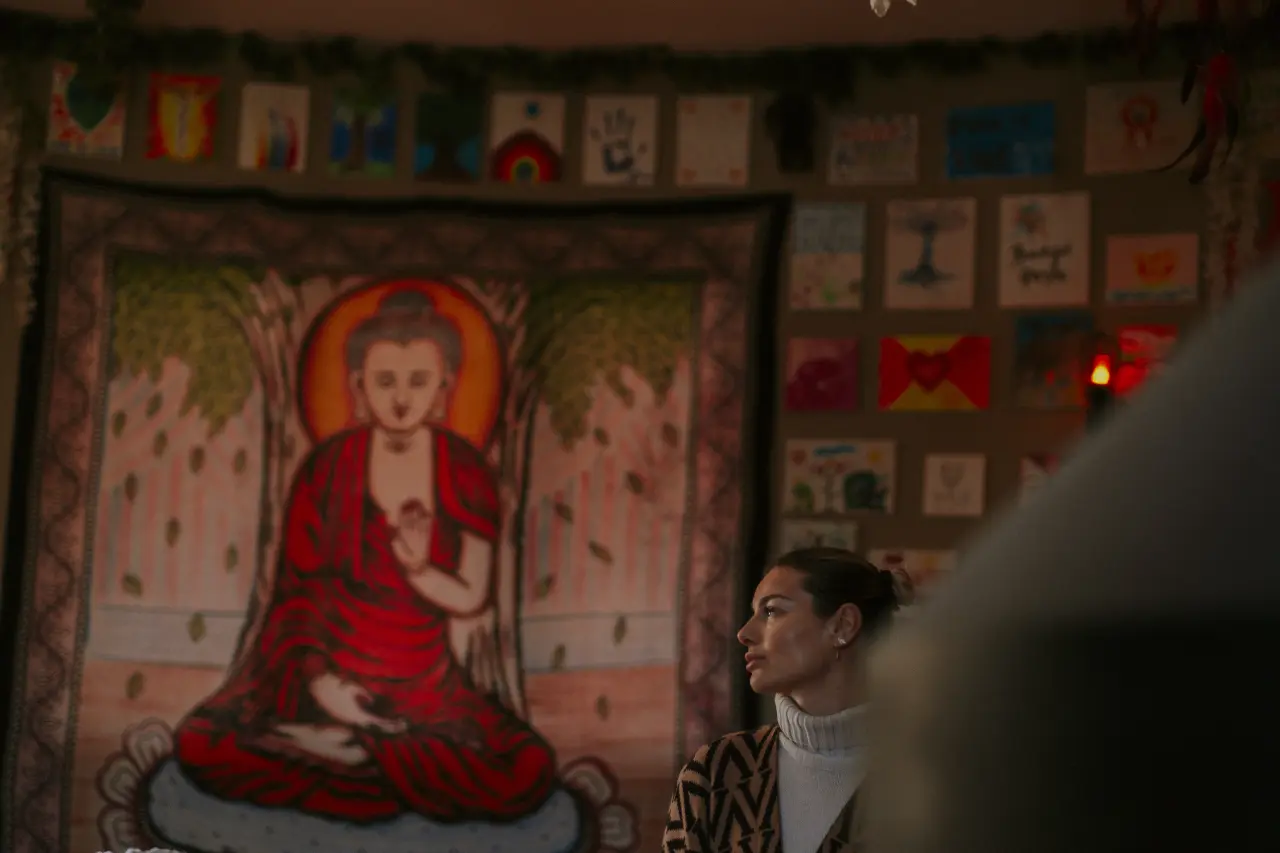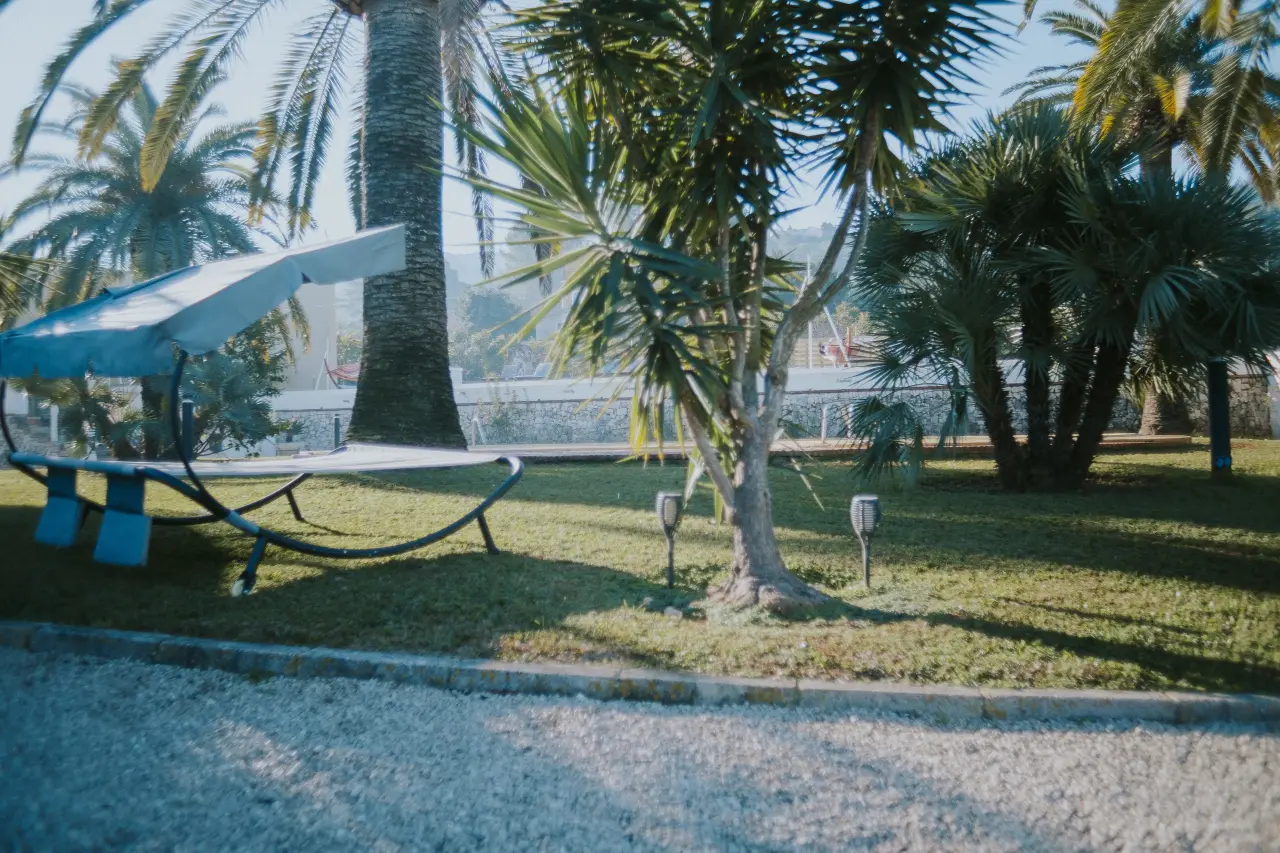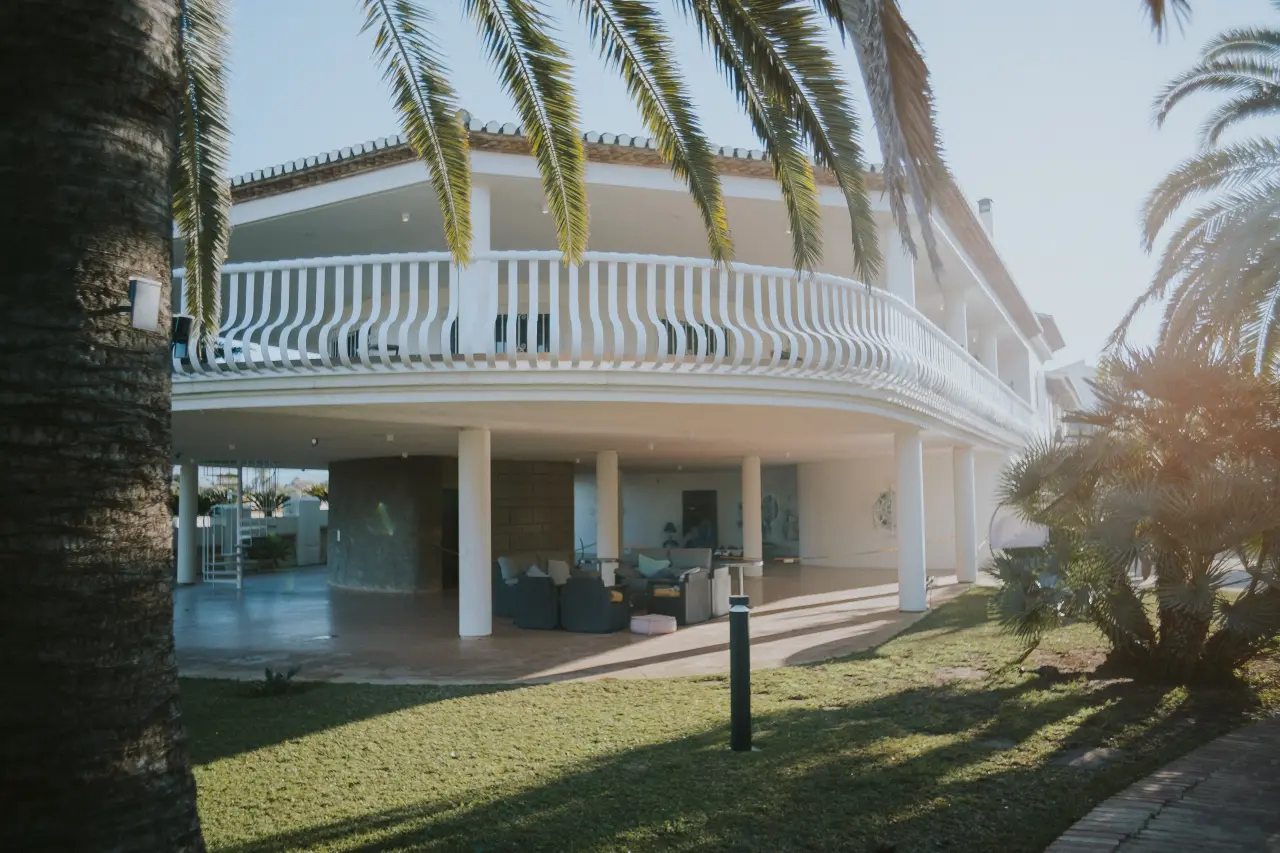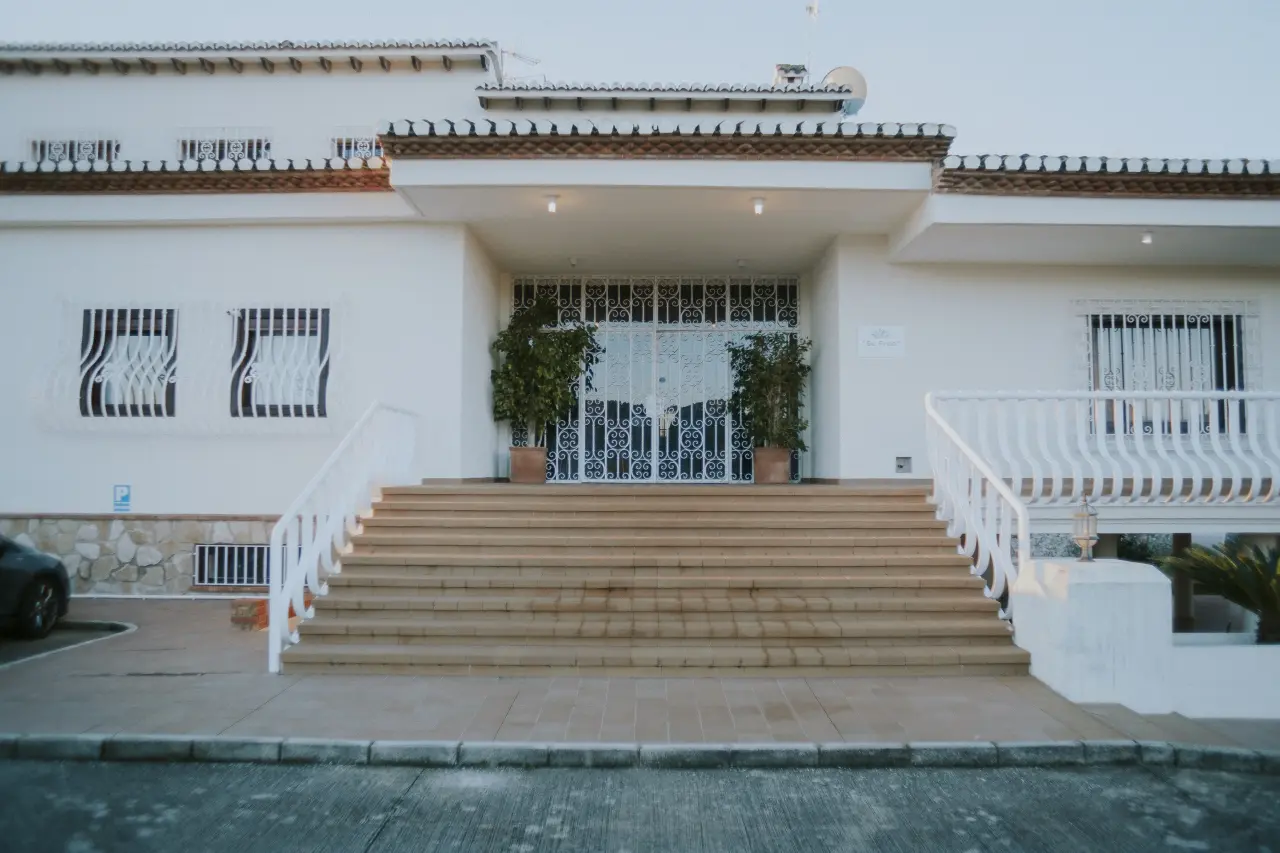 The Finca and
the accommodation
The "Be Free" Retreat Centre is located on a 10,000m2 plot with a large outdoor area for activities such as yoga and meditation, dance workshops, creative workshops, ceremonies and circles to share experiences. The estate has a 450m2 terrace with barbecue, grill and stone oven. You will find a swimming pool, a vegetable garden and a huge orange garden.
The finca itself covers 900m2 and has three floors with a kitchen, a ceremony room and 10 guest rooms. We accommodate our guests in double rooms or rooms with 5 beds. You won't be in your room much, but it is a nice place to take a break, read, reflect, or take a nap.
This retreat is
ideal for you if:
You want to experience a magical, life-changing holiday towards transformation and freedom.
You want to leave your comfort zone and enter a mythical world to discover and awaken your hidden potential.
You want to be part of an international tribe of courageous, curious, growth-oriented people.
You want to evolve your consciousness and become more authentic, real and raw.
You want to experience deep awe and universal love for yourself and all creation.
You want to empower yourself and decide how to live your life in full alignment with your own truth.
You want to find your true self and rid yourself of limited beliefs or negative emotional patterns.
You want to experience deep healing and live a healthier and purposeful life.
You want to take back control of your life and overcome depression, anxiety, trauma, addiction or compulsive disorders.
This retreat is
NOT for you if:
You are not open to new experiences.
You do not know your feelings and cannot be completely honest with yourself and the OMMIJ team.
You do not show compassion and acceptance towards other people.
You suffer from schizophrenia, bipolar disorder, psychosis, borderline or other mental disorders.
You have or have had any of the following conditions: severe kidney disease, unstable diabetes mellitus, epilepsy, severe neurological conditions, hypertension, cardiovascular conditions such as angina pectoris, strokes and CVAs, a diagnosed or expected pheochromocytoma (a tumour of the adrenal glands), blood dyscrasias (abnormal cells), hyperthyroidism (overactive thyroid gland) or certain liver conditions.
You are currently taking antidepressants (you should stop taking them 4-8 weeks before your ceremony).
You are currently taking painkillers, sleeping pills or medicines for migraines and allergies (you should stop taking these medicines 3 to 6 days before your ceremony).
You are currently pregnant or breastfeeding.
You want to combine alcohol or drugs such as cocaine, amphetamine, MDMA, etc. with Plant Medicine.
You mistake Plant Medicine for a recreational drug and just want to party.
Find your true self and become free again.